By Chloe Stuber, Hometown Organizing Project Director
We're just two years into giving away a modest percentage of our budget to support grassroots work, and the impact is incredible. The Southern Equality Fund, launched in 2015, is a micro-granting project that invests in grassroots leadership in isolated and underresourced areas – with no strings attached.
Through 7 rounds of funding, $29,112 was given away in small grants to 46 grassroots groups and leaders (average grant amount $250-$500), across 9 southern states (AL, AR, FL, GA, LA, MS, NC, SC, VA).
2016 was a year of growth, new leadership, and innovation for the Fund. Read below to see what was funded in 2016, how grassroots leaders are taking charge in funding decisions, and how we're stepping up to invest in trans leaders and provide support beyond funding through training and networking.
Grassroots Leadership makes funding decisions
Six grassroots leaders from across the South make up the Southern Equality Fund Advisory Council, which is in charge of making grassroots grants and working closely with staff to create opportunities for additional training, support and networking for LGBTQ grassroots leaders and groups across the South.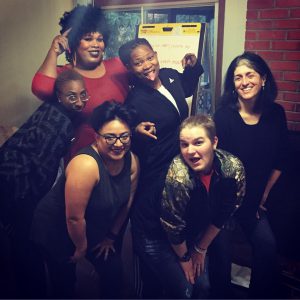 Advisory Council members (clockwise from left): Femi Shittu (Ignite NC and QORDS), Greensboro, NC; Daroneshia Duncan (TAKE Peer Group), Birmingham, AL; Dr. Nicole Cathey (Inner Light Community and Tougaloo College), Jackson, MS; Mary Jamis (M Creative and North Star LGBT Center), Winston-Salem, NC; Carter West (GenderBenders), Taylors, SC; and Cecilia Sáenz Becerra (National Women's Health Network), Atlanta, GA.
Trans Leadership Initiative Launched
The Trans Leadership Initiative (TLI) is a one-year pilot which will provide intensive support to an incredible group of trans leaders from across the South. The initiative will offer leadership coaching, funding, and technical assistance to grow their leadership and help strengthen their vital work in local communities. All participants of the Trans Leadership Initiative also receive grants of $1500, part of which goes to support their group and part of which goes to support their professional development.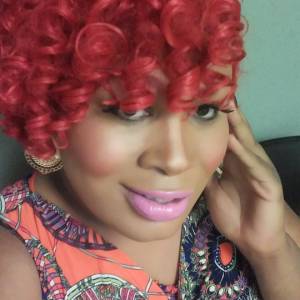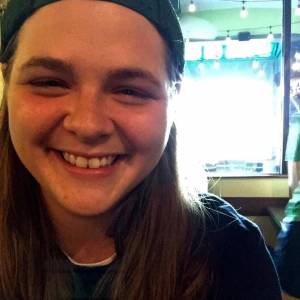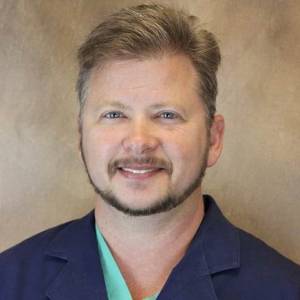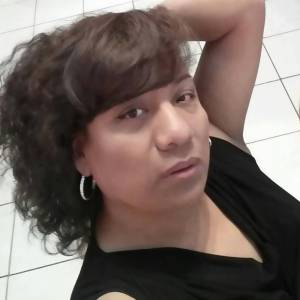 Trans Leadership Initiative Cohort (left to right): Daroneshia Duncan (TAKE Peer Group), Birmingham, AL;  Fletcher Page (GenderBenders), Greenville, SC; LB Bell (The Spectrum Center), Hattiesburg, MS; and Suzy Geronimo (Fuerza y Unión Múltiple), Henderson, NC.
New opportunities for training and support
In 2016, we set plans in motion to roll out a series of opportunities for leaders to connect with training and support in 2017. Organizing events, leading meetings, raising money, partnering with other organizations, writing press releases, coordinating volunteers, dealing with conflict, using social media, bridging race and class and age and gender differences, doing effective advocacy, leading direct actions – there's a lot involved in grassroots organizing for LGBTQ groups in the South. That's why we're committed to providing  well-rounded support for these groups and leaders. Whether through online or in-person trainings, one-on-one support, or local or regional gatherings,  the Southern Equality Fund will go beyond funding to strengthen grassroots capacity for the long haul.
Support for frontline service providers
LGBTQ Southerners have acute needs related to their health, well-being, and safety, and yet many face unique barriers to accessing culturally-competent direct services in their local communities – including medical care and legal services. We believe that people must be safe, healthy, and able to meet basic needs in order to have the resources and resilience to reach their full potential as leaders; in this way, ensuring access to services that meet immediate needs is part of the long-term project of movement building and achieving lived equality in the South.  The following grants were awarded to support LGBTQ-friendly health care and health education providers in 2016.
Grantees: Western North Carolina Community Health Services (WNCCHS) Transgender Health Center – $5,000; Western North Carolina AIDS Project (WNCAP) – Needle Exchange Program – $3,000
Total Awarded: $8,000
2016 Southern Equality Fund Rounds
2016 LGBT* in the South conference – March 2016
The 2016 LGBT* in the South conference brought together nearly 700 grassroots organizers from all Southern states. In the fifth round of the Southern Equality Fund, $2,800 was awarded to support 8 unique projects across five different Southern states. Projects included providing support and education for LGBTQ survivors of sexual assault, providing a safe space for HIV+ folks in rural North Carolina and advocating for Trans Latina and undocumented folks in Atlanta, GA and across the South.
Grantees: Alright Rebel, Charleston, SC; (BI)ased, Atlanta, GA; Empowered Transitions, Asheville, NC; GA Translatina Coalition, Atlanta, GA; Latino LinQ, Atlanta, GA; Magic City Acceptance Center, Birmingham, AL; NW Center for Sexual Assault – Fayetteville, AR; The Red Ribbon Society, Burlington, NC.
Total Awarded: $2,800
Rapid Response: Organizing Against HB2 in NC – ONGOING
As one part of CSE's organizing efforts against HB2, we launched a round of the Southern Equality Fund to support groups providing direct support to LGBT* community members who could be impacted by HB2, organizing initiatives to oppose HB2, or engaging in efforts to keep people informed, offer support and organize.
Grantees: Eagles' Nest, Liberty, NC; El Centro Hispano, Durham, NC; Hendersonville PFLAG, Hendersonville, NC; High Country LGBTQ Youth Alliance, Blowing Rock, NC; Lavender Kitchen Sink Collective, Hillsborough, NC; NC Queer & Trans People of Color Coalition (QPOCC & Black Lives Matter), Statewide NC; Our Infinite Table/The Core/The Seed, Jackson, MS; Queer People of Color Collective (QPOCC), Greensboro, NC; Salisbury Pride, Salisbury, NC; Self-defense Class for Trans & Non-binary Folks, Asheville, NC; Shop4Equality, Asheville, NC; YouthSAFE, Greensboro, NC.
Total Awarded: $3,127.33
Queer Youth in NC – June 2016
In the summer of 2016, CSE awarded $3,350 to nine groups and individuals working to support Queer youth across NC. Projects included providing inclusive sex-ed materials to queer youth; workshops to support marginalized youth through activism, art and healing; and scholarships for youth to attend a week-long, all volunteer-run, music-focused summer camp for Southern queer youth and youth of queer families.
Grantees: Bird 'n the Butts, Chapel Hill, NC; El Cambio, Yadkin County, NC; Mitchell County GSA, Mitchell County, NC; NC Queer & Trans People of Color Coalition (QPOCC & Black Lives Matter), Statewide, NC; Porch Light Counseling, Western NC; PRIDE GSA Owen High School, Black Mountain, NC; QORDS (Queer-Oriented Radical Days of Summer), Statewide, NC; Radical Intimacy Project, Charlotte, NC;TransAction, Boone, NC .
Total Awarded: $3,360
Rapid Response: #WeAreOrlando – June 2016
CSE launched a rapid response round in response to the Pulse shooting and to support grassroots groups and leaders providing direct support to LGBT* individuals and their families/friends/communities impacted by the Orlando shooting; providing updates, information, and support; or organizing to create long-term culture and/or policy change.
Grantee: Tau Delta Psi Sorority Inc Beta, Orlando, FL
Total Awarded: $250
#QueerTheVote – August 2016
In the fall, we launched a rapid response round focused on registering and turning out LGBTQ voters across the South. Voter registration and GOTV efforts included a tour across the Delta, social media campaigns, and a variety of community events.
Grantees: AIDS Alabama, Birmingham, AL; Arkansas RAPPS, Little Rock, AR; Knights & Orchids Society, Selma, AL; Mississippi Rising Coalition, Ocean Springs, MS; Northwestern State University's Feminist Majority Leadership Alliance, Natchitoches, LA; Shoals Pridefest – Tuscumbia, AL; Western North Carolina Community Health Services (WNCCHS), Asheville, NC.
Total Awarded: $2,000
General Fund – ONGOING
In 2016 we brought in enough resources to be able to give small grants on an ongoing basis. Now groups don't have to wait for a round that targets their specific project, community or geographic area to get funding to support their work. Grassroots leaders can apply for funding any day of the year. Through the General Fund in 2016, we were able to sponsor several grassroots events, support a cohort of grassroots leaders to attend a regional conference, and support groups in isolated areas throughout the South.
Grantees: Camp GenderBenders 2016, Regional; Charlottesville Pride Community Network, Charlottesville, VA; Hattiesburg Unified Southern Fried Pride 2016, Hattiesburg, MS; Midlands Area Transgender Support, Columbia, SC; OUT in the High Country, Regional NC; SEIRN (Southeast Immigrant Rights Network) 2016 Conference, Regional; Shoals Pridefest, Tuscumbia, AL; Transgender Assistance Program of Virginia, Virginia Beach, VA; Tri-County GenderBenders, Clemson, SC.
Total Awarded: $3,575
The number of grants we awarded in 2016 was almost triple the amount awarded in 2015. Even still, the number of groups we've supported so far is only a fraction of the grassroots groups across the South that are doing incredible work to achieve lived equality in their hometowns. We still have a long way to go before grassroots organizers on the frontlines of the LGBTQ movement have access to the resources and support needed to sustain them and their work. We are deeply honored to stand behind so many inspiring grassroots leaders and look forward to continuing to increase our support in a variety of ways in 2017.
This post is also available in: Inglés